Innisfail Show 'n Shine
September 18, Innisfail, Alberta
It tuned out to be a great day at the Innisfail Show 'n Shine. In among the 100's of cars was our group of just under a dozen Fieros. As usual, Troy Ritchie's black SBC equipped GT had the fastest time of 2.44 sec in the 100-foot drags.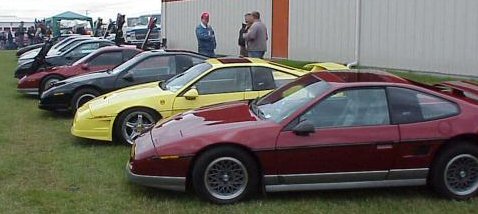 2004 Fiero Fiesta Show 'n Shine
August 1, Southcenter Mall - Calgary, Alberta
We had people as far as Winnipeg, Manitoba come down for this event, including some from Lethbridge, Saskatoon, Edmonton, and surrounding areas. The Show 'n Shine had 34 Fieros registered for trophies and door prizes with about 6 others that parked nearby to come see the event. Not bad for a first ever "Western Canada" Fiero Show. Maybe next year we can at least double that! Once the show came to a close, we went over to Hooter's to wind-down and finish off the day with some food and drinks. Monday followed up with a Fiero Run of 13 cars to Banff and surrounding areas.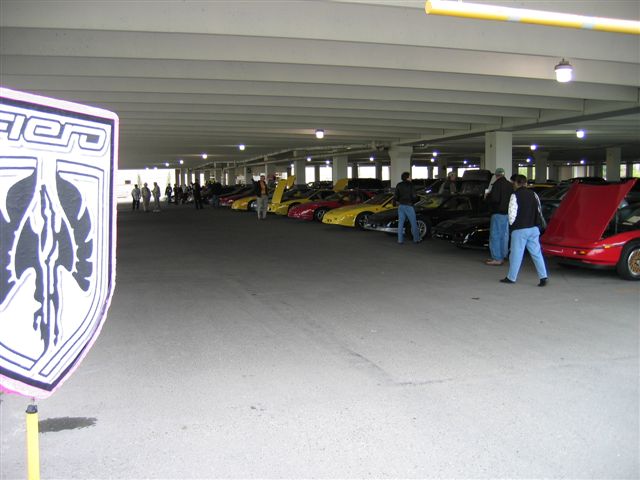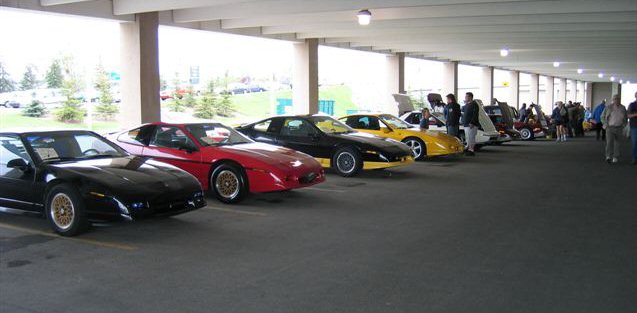 More pictures here
Hooter's/Street Heat Show 'n Shine
We had 4 cars participating. Lots of interest from other show-goers.



Reynolds' Museum History Road - June 20
We had 4 cars make the trip and tour the musems. We hope for better participation next year.



Red Deer Run - May 16
We had over 25 cars meet in Red Deer with cars also from Edmonton, Calgary and Lethbridge.
Many thanks to Troy Ritchie and Tony Almeida and their families for the great BBQ they had for us.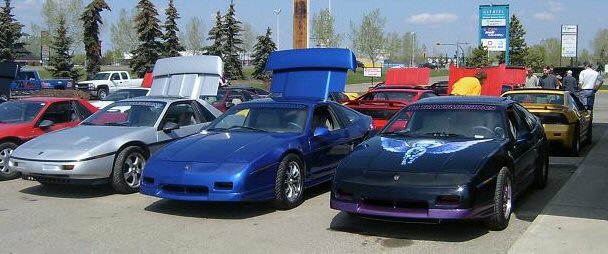 More pictures here
World of Wheels - February 20-22
We entered a Club Display this year. 8 Fieros were in our display, 6 picked up awards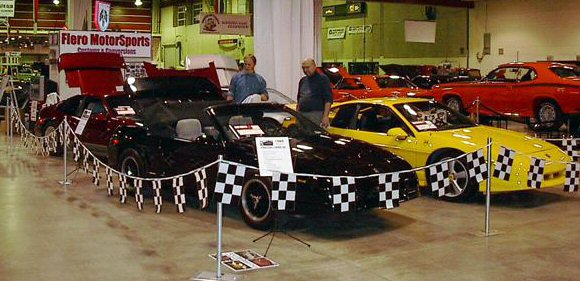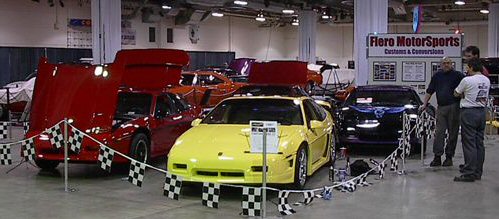 Final results
Domestic Sports
Best of Class - Chris Blanar 88GT - all original stock
Outstanding - Ed Cairns 87 2M4 - all as factory
Mild Sports - 1983-2000
Best of Class - Troy Ritchie 87GT - 383SBC automatic w/nitrous
Outstanding - Dave Nevin - 86SE Convertible 3800 n/a V6
Conservative Sports - 1983-2001
Outstanding - Tony Borbely 87GT 3.4L S/C
Place - Steve Figeczki 87GT 2.8L
More Show pics here